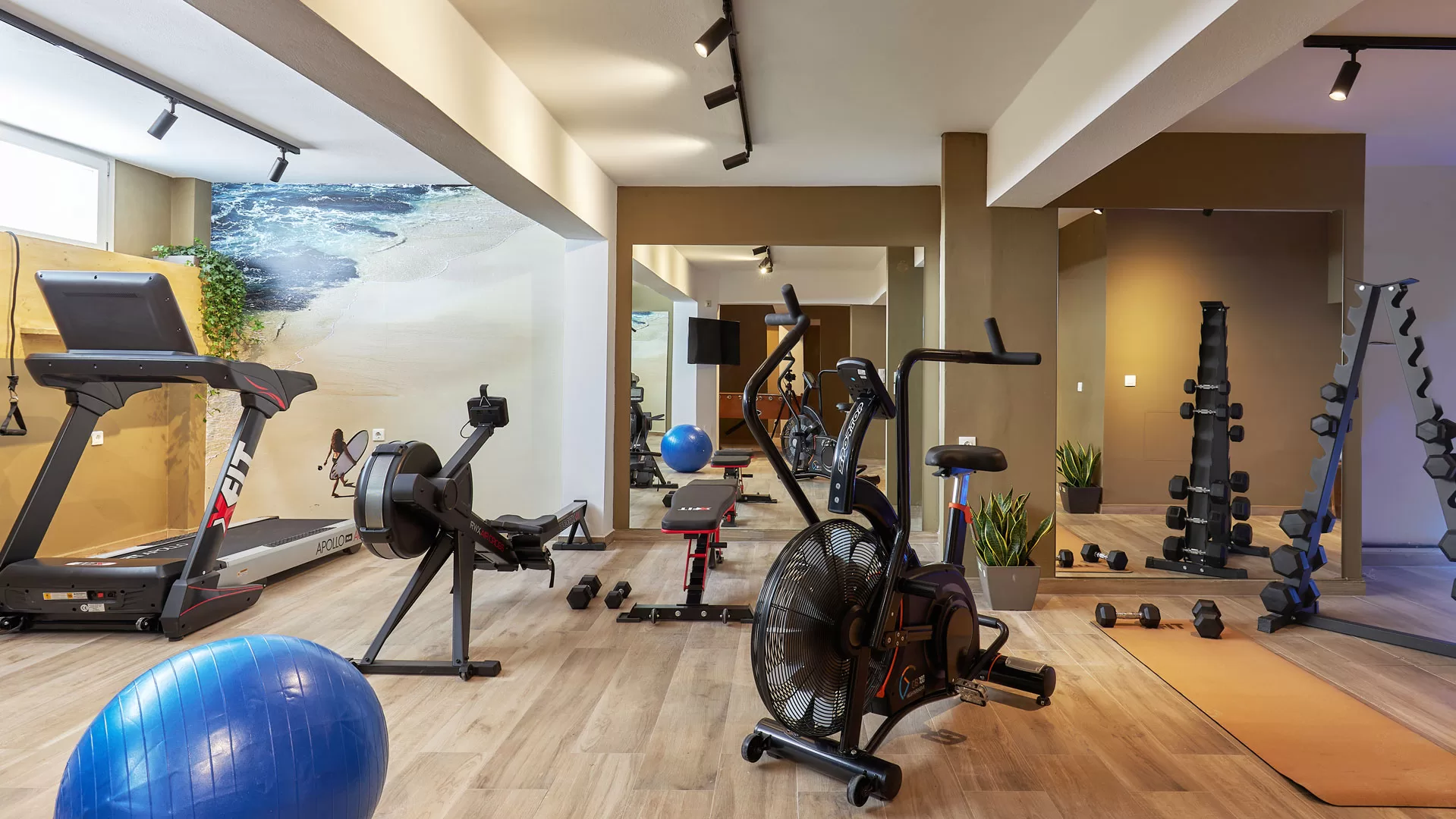 A fully equipped gym awaits for you in the underground level of the villa, right by the hammam and the fussball. Keep in shape while enjoying your vacation. The Station Multi Gym, the rowing machine, the stationary bicycle, the treadmill, the free weights and all other organs, will meet your training needs.
A real gem for our villa. A pool table for the ones that want to enjoy a game of billiards and the young ones that will learn the art of the sport in a professional table. Just the perfect way to spend a night at the villa or a relaxing way to spend the afternoon before going out to dinner.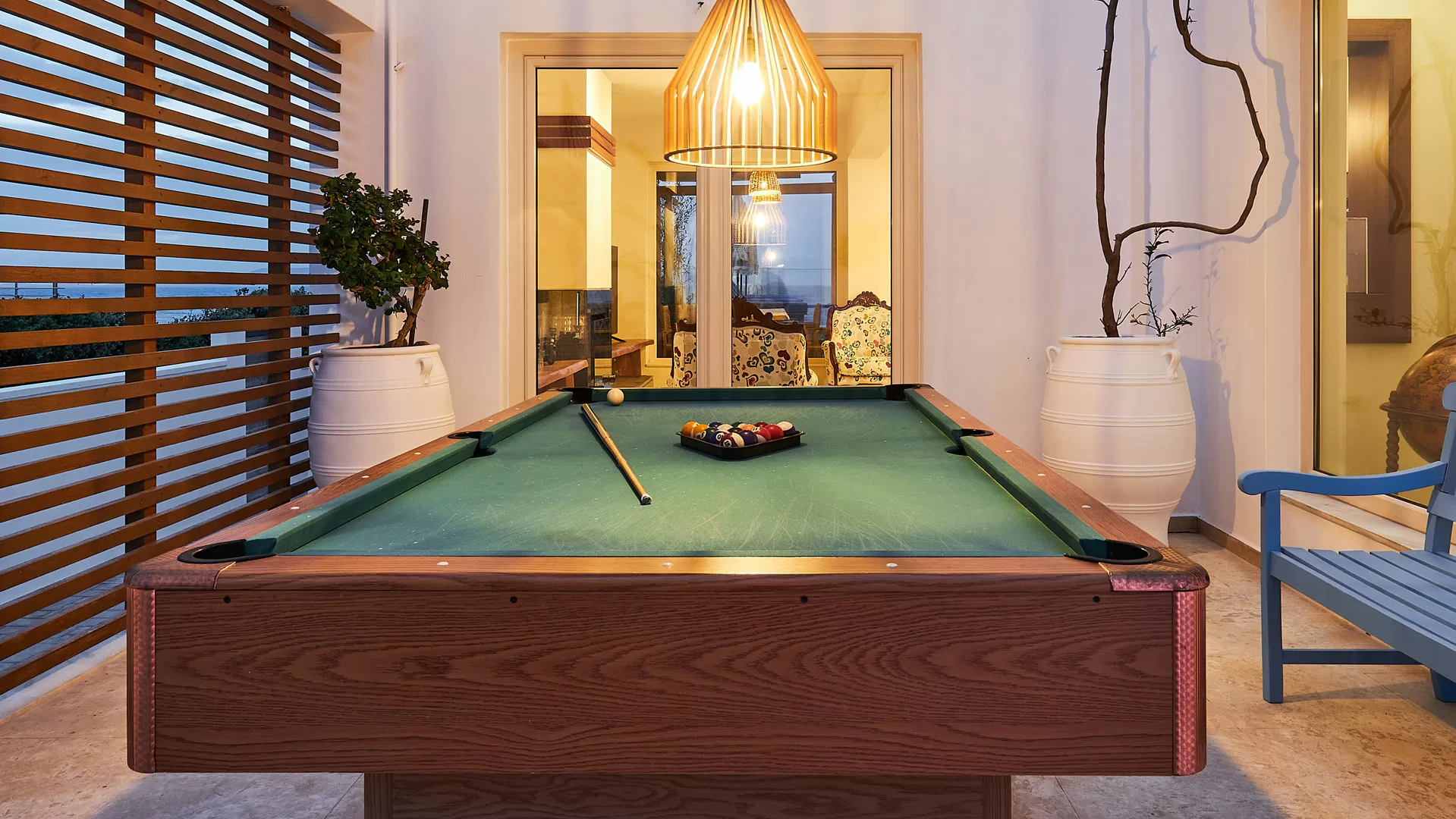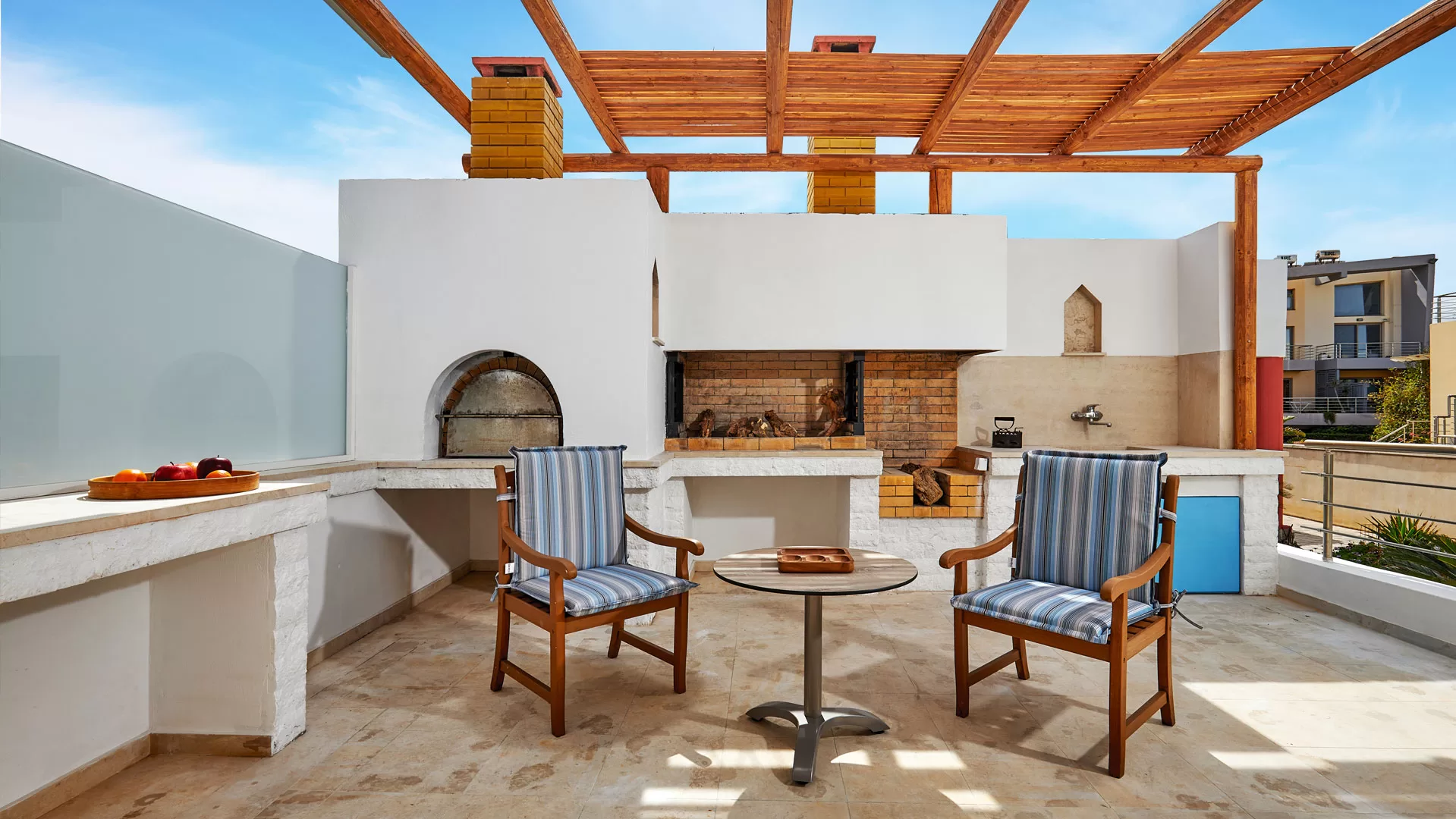 Situated at our rooftop, the perfectly equipped barbecue will let you have a premium after sea lunch or dinner, tasting some of Crete's premium cuts. Let us organise the BBQ for you or take the lead to grill and enjoy. You can use the sitting area next to the grill, either for the grilling buddies or to dine next to the BBQ.
Prepare for an epic night in, at the most laid back living room. Equipped with a 65" satellite TV with a Netflix subscription, it is ready to host the ideal movie night. The board games, chess, backgammon and other games that we have for you in store, are there to treat your kids and let them enjoy their own night, while giving you time and space to relax.