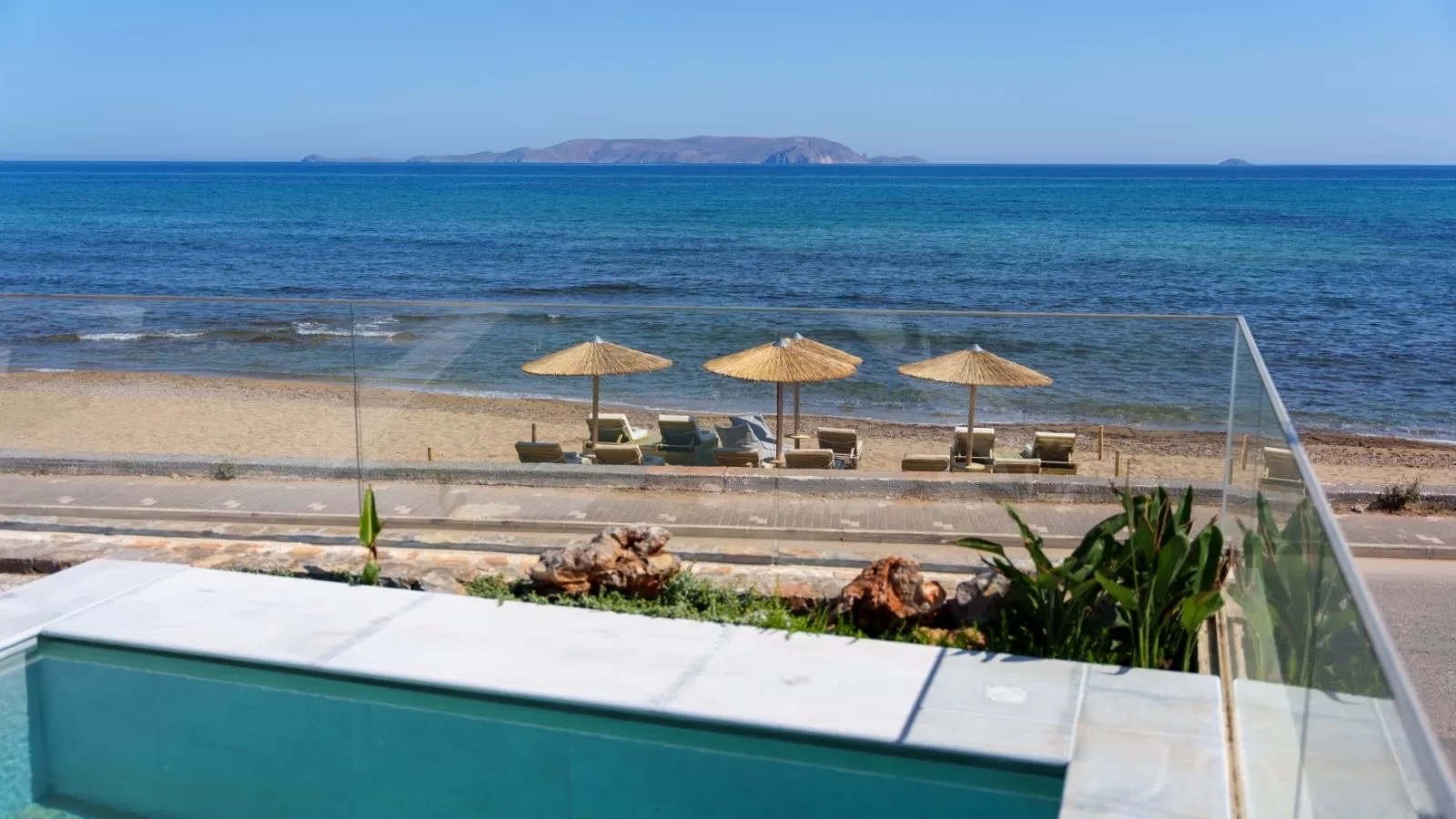 Our Private Spot at the Beach
A barefoot journey of just a few metres will take you from the comfort of the living area to our private sunbeds located at the sandy beach of Kokkini Chani. 6 sunbed sets lie on a 70 square meter space for you to enjoy your day on the beach, as our property is one of the very few 6-bedroom villas in Crete built at the seafront. We will equip you with toys and gadgets to turn your day at the beach into a joyful experience.
The private infinity pool is ideally placed by the sea, building up a dream area of relaxation and enjoyment. Our comfortable sunbeds will host your most calm moments in our villa. While the little ones enjoy all the toys we provide for the swimming pool and the sea, you have the opportunity to cherish your day under the Greek sun.

Important notice: The pool can be heated on request with an extra charge of 40 euros/day for the periods: 20/4-15/6 and 1/10-15/11.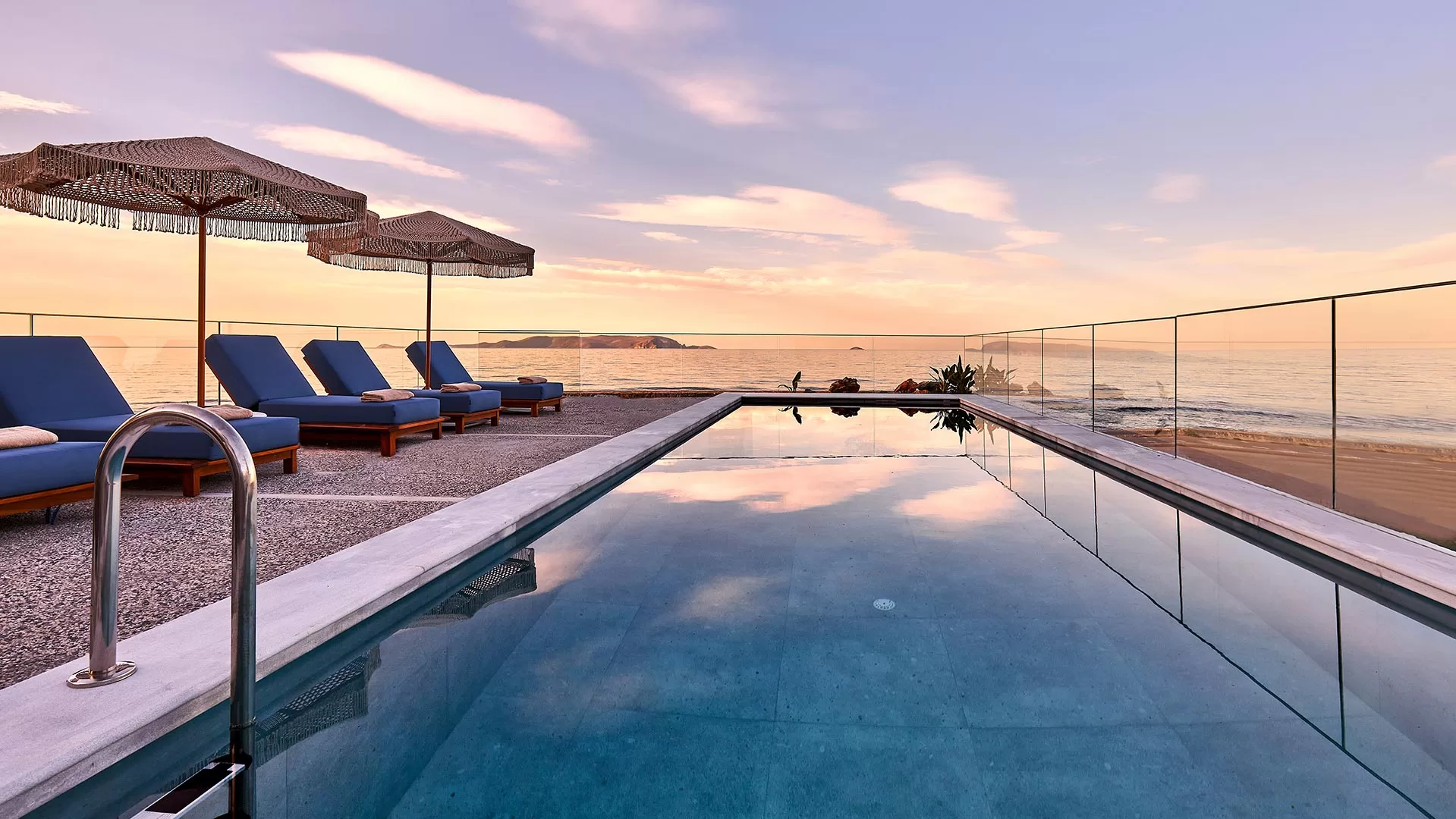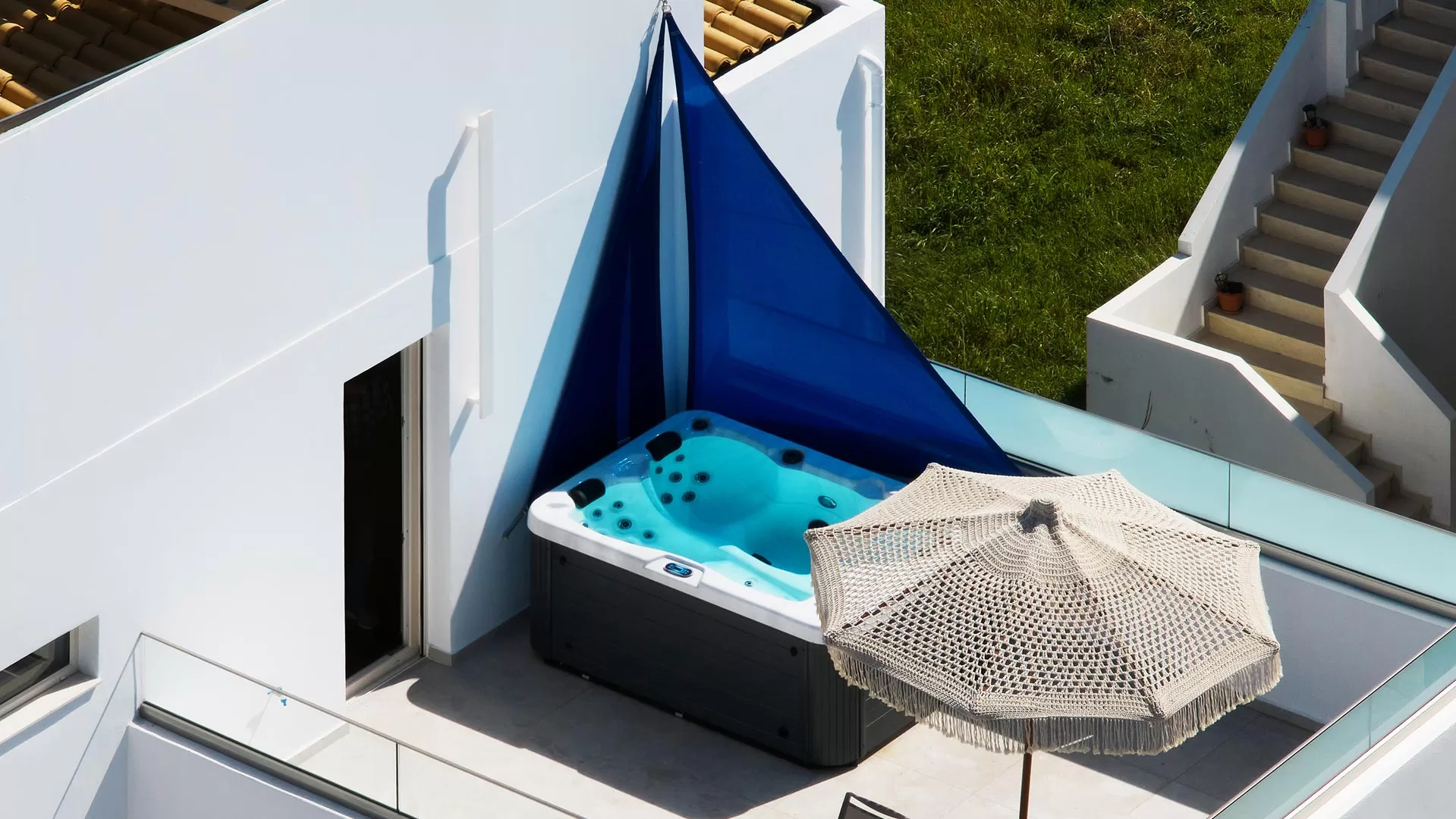 Three out of six master bedrooms are equipped with their own private jacuzzi, giving you the opportunity to spend some quality "me time" in the most premium and exclusive way. State of the art design and superior placement in the villa, so as for you to gaze at the sea while sinking into your very own jacuzzi.
Probably one of the most popular amenities in our villa. This hammam bath provides a true spa experience to our guests and indulges them into a world of deep relaxation and calmness. Inside our hammam you can escape from your friends and family for a little while and why not combine it with a deep massage, arranged by us at your request.