RODO is a luxurious seafront villa of 6 master bedrooms, just 10 metres from the beach. With a private pool, 3 unique jacuzzis and all the elements that can turn your friends and family vacation into a unique experience.
In a space with exquisite taste and minimal decoration, you will find the chance to indulge in the famous Cretan hospitality, with sportive and recreational experiences, tailor made surprises, custom gifts and many more in a villa equipped to meet all your needs.
A barefoot journey of just a few metres will take you from the comfort of the living area to our private sunbeds located at the sandy beach of Kokkini Chani.
6 sunbed sets lie on a 70 square meter space for you to enjoy your day on the beach, as our property is one of the very few 6-bedroom villas in Crete built at the seafront. We will equip you with toys and gadgets to turn your day at the beach into a joyful experience.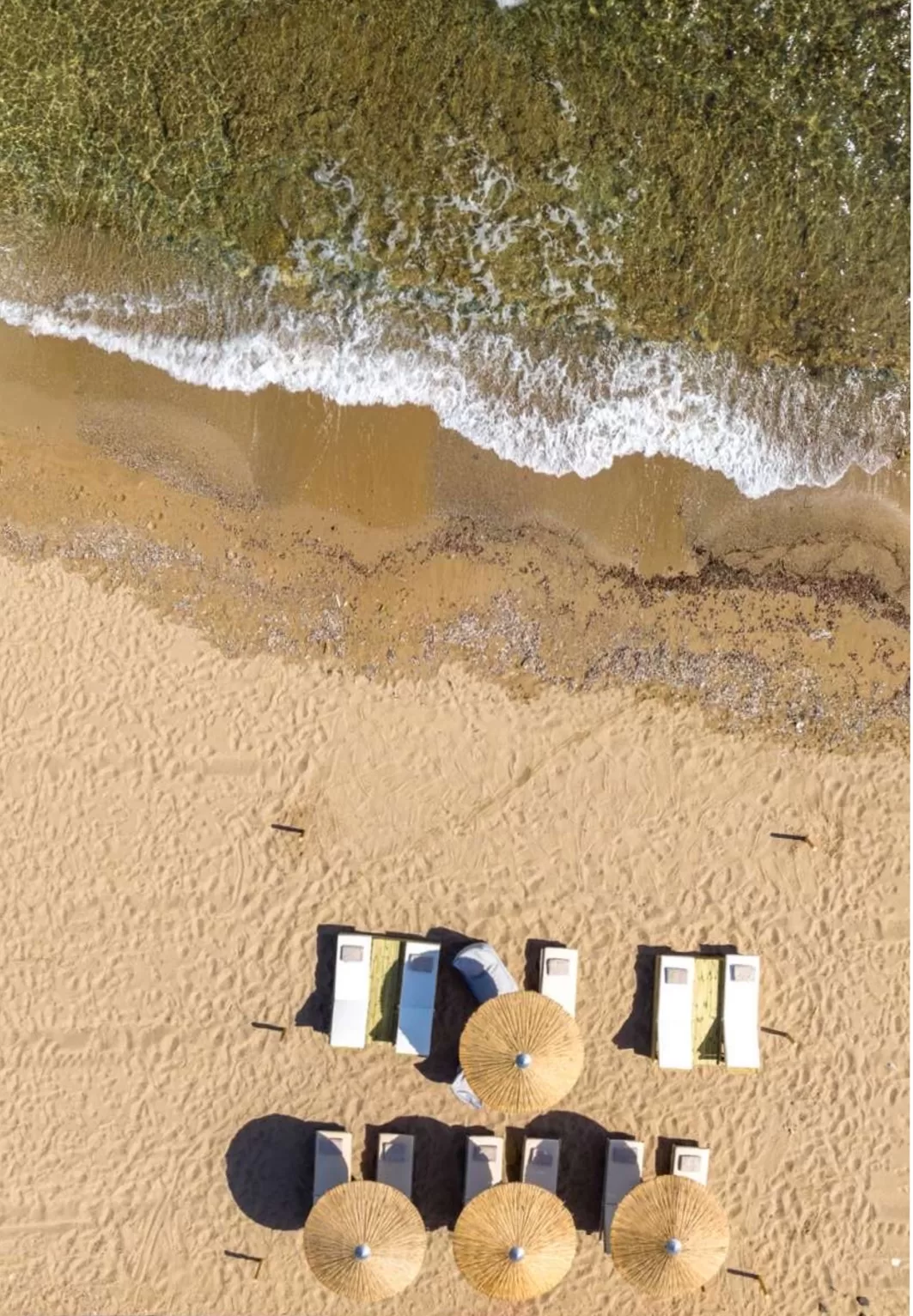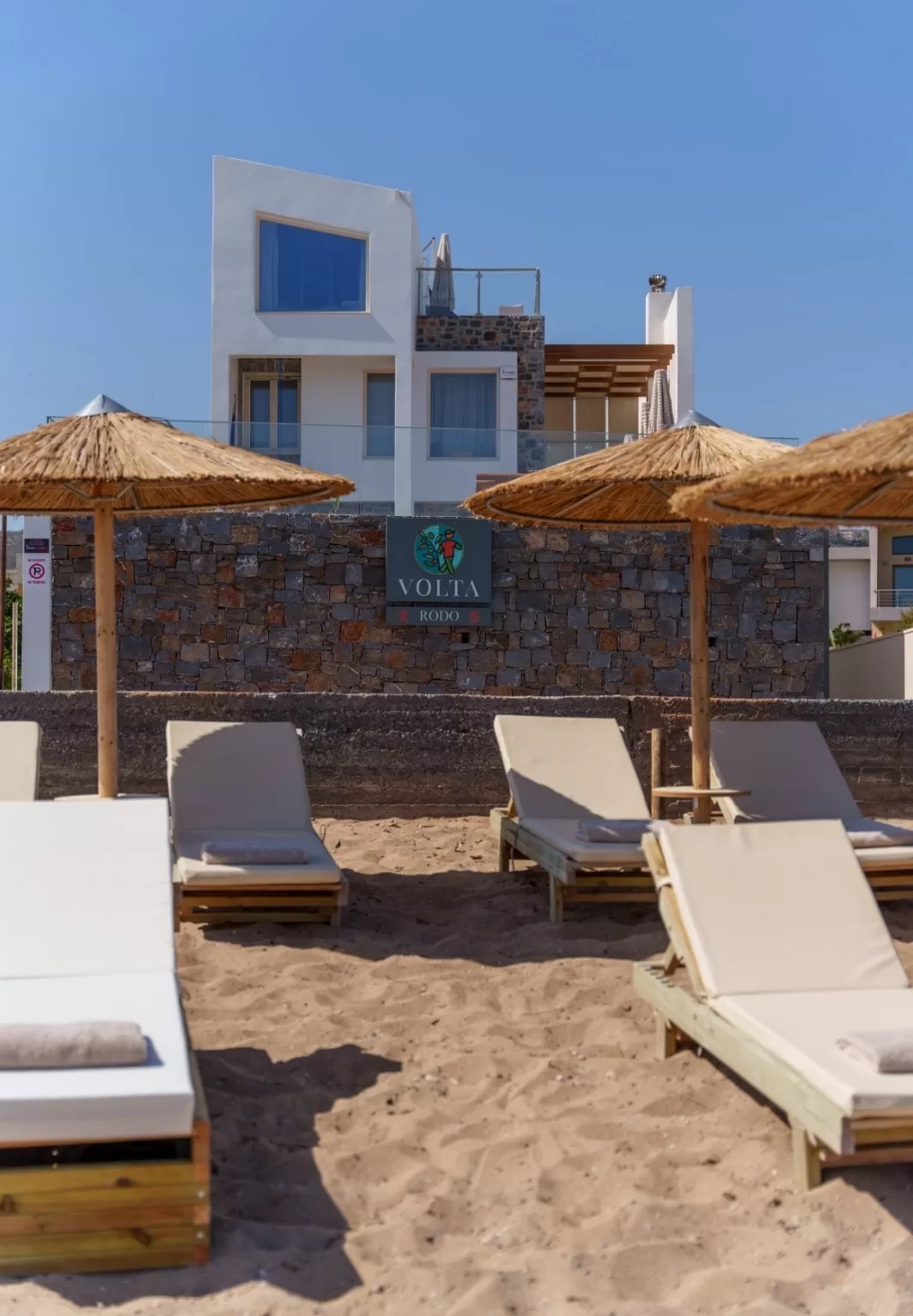 Just a few miles from the city and the airport of Heraklion lies the area of Kokkini Chani.
A place of relaxation but also of enjoyment as the calmness of the beachfront properties finds itself next to the liveliness of the shopping centre, where you can find restaurants, supermarkets, shops and other services.